Core skills we're looking for (2 or more of the below):
- Insight generation through analysis of secondary (desk) research
- Insight generation through analysis of primary qualitative research
- Analysing user behaviour - using our frameworks
- Creating & evaluating ideas to tackle complex behavioural challenges
- Design experiments to validate solutions
Job profile & expectations
1. Comfortable with designing, moderating and/or conducting research to identify underlying belief systems and mental models at play
2. Is comfortable with analysis of vast amounts of ambiguous data - Ability to converge from secondary and primary research findings and package invisible problems and insights
3. Can design effective frameworks for synthesis of themes & analysis of behaviour
4. Can identify & diagnose behavioural themes and principles - ability to apply Behavioural Science, HCD principles and methodologies, ability to identify and map behavioural biases in the real-world
5. Can make sense of and visually map vast amounts of data to highlight and prioritise problem-opportunity areas
6. Comfortable with presentation of complex data to senior stakeholders - Can simplify & package insights & analysis effectively
7. Ability to lead the internal team through ambiguous parts of the process
8. Understands business objectives and the business end of things - keen on delivering behaviour change and business outcomes as per the success metrics and project scope
You should apply if you resonate with at least 2 of the following:
- Enjoy the space of insighting and sense-making
- Like taking extensive research and insights to fruition - actionable outcomes
- Have worked in account planning / brand strategy teams / Human Centred Design / Design Thinking / Behaviour Design projects or any domain that analyses user behaviour
- Enjoy leading projects, building & leading deliverables & making presentations to the client
- Excited about & exposed (in some way) to applied behavioural science
Type of projects & style of working you can expect
1. A wide variety of sectors to work with - you will get to apply Behaviour Design to tackle wicked problems and complex challenges in a diverse range of projects
2. Projects and project phases that need more focus on the depth, but also keep in mind the breadth of a problem
3. A lot of autonomy - relying on your drive and sharp decision-making ability
4. Fast-paced but in-depth work - focusing on actionable outcomes
5. Corporate consulting projects you could be a part of - Helping a fast-growing company improve their user onboarding experience Helping a neobank startup build a set of features for its MVP Helping an insurance company become an innovation-friendly space
Read more at: www.tinkerlabs.in
6. Social Sector projects (We work extensively in the space of SRHR, WASH, Infectious Diseases & Education amongst others) you could be a part of - Redesigning the TB patient experience to improve self-management & adherence Helping wives of migrants with family planning Enabling the youth to choose condoms over pills
Read more at: www.tinkerlabs-socialinnovation.com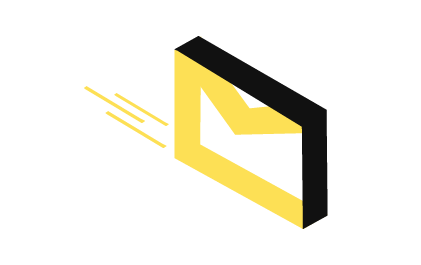 thank you
We will get back to you soon!