Who you'll share your career, gossips, lunch and Zoom links with -
We are an innovation consulting firm. We enable innovations across sectors by simplifying and solving wicked problems through a curated approach combining Design Thinking, Human Centred Design and Behavioural Science.

We are a team of passionate, super-curious problem-solvers from the fields of research, design and business, that finds a common purpose in the honest work we do and its potential impact. We are thinkers and doers who believe in prototyping ideas quickly and making work fun! We ask interesting questions, break status quo often and find patterns in the seemingly mundane.
We take design to non-design places!
Does this sound like you?
A curious and enthusiastic Design Researcher/ Strategist with relevant work experience (2-4 years) under his/her belt, gained through working on a portfolio of HCD/DT/Research projects.
A problem-solver with an experience of collaborating with diverse (we mean this!) teams and producing strong, human-centric results.
A graduate or a postgraduate, preferably, in Anthropology, Psychology, Behaviour Science, Service Design, Strategy or Social Sciences.
A hustler who believes the VUCA world is his/her playground and navigates through it like Dhoni in the final overs.
As a Design Researcher, what you'll do as a ritual:
Break down and simplify a design brief into key objectives

Design the research plan with appropriate research methodologies (including but not limited to ethnography, contextual enquiry, in-depth interviews)

Design relevant research tools like discussion guides, card sorting, gamified tools etc. to aid in-depth behavioural research

Conduct secondary and primary research (on-field usually, but considering the current scenario - even remote)

Coordinate logistics for seamless research execution, while being prepared for any googlys' that might come your way!

Document, organize and translate the data and findings in a way that catalyses strategic decisions and human behaviour insights

Interpret and synthesize this data into behavioural insights and opportunity areas

Fuel ideation based on these insights and create low-fidelity prototypes.

Plan and execute usability testing with consumers

Design and document outgoing client deliverables

Create and visualize project reports which are simple, yet elegant to consume

Co-facilitate DT workshops – An opportunity to preach what you practice!
Social Impact - Practice Lead
Must-Have Experiences:

⁃ Working in sub-fields of the development sector, in-depth knowledge of the health sector
⁃ Collaborating with different stakeholders from the development sector— across Donor, Monitoring & Evaluation and Research organisations
⁃ Conducting qualitative or behavioural research, preferably applying design thinking
⁃ Delivering project pitches using storytelling skills
⁃ Managing creative teams with diverse skills, background, age and gender

Must-Have Values:
- Honest Collaboration
- Rapid Experimentation
- Empathetic Listening
- Learning Addiction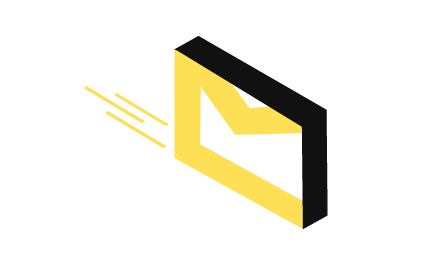 thank you
We will get back to you soon!