Design Strategist/Senior Design Strategist
Job profile & expectations
Comfortable with designing, moderating and/or conducting research to identify underlying belief systems and mental models at play
Comfortable with analysis of vast amounts of ambiguous data - Ability to converge from secondary and primary research findings and package invisible problems and insights
Design effective frameworks for synthesis of themes & analysis of behaviour
Identify & diagnose behavioural themes and principles - ability to apply Behaviour Science, HCD principles and methodologies, ability to identify and map behavioural biases in the real-world
Make sense of and visually map vast amounts of data to highlight and prioritise problem-opportunity areas
Present complex data to senior stakeholders - simplify & package insights & analysis effectively
Lead the internal team through ambiguous parts of the process
Understand business objectives and the business end of things - deliver behaviour change and business outcomes as per the success metrics and project scope
You should apply if you resonate with at least 2 of the following
Enjoys the space of insighting and sense-making
Likes taking extensive research and insights to fruition - actionable outcomes
Has worked in account planning / brand strategy teams / Human Centred Design / Design Thinking / Behaviour Design projects or any domain that analyses user behaviour
Enjoys leading projects, building & leading deliverables & making presentations to the client
Excited about & exposed (in some way) to applied behavioural science
Type of projects & style of working you can expect
A wide variety of sectors to work with - you will get to apply Behaviour Design to tackle wicked problems and complex challenges in a diverse range of projects
Projects and project phases that need more focus on the depth, but also keep in mind the breadth of a problem
A lot of autonomy - relying on your drive and sharp decision-making ability
Fast-paced but in-depth work - focusing on actionable outcomes
Corporate consulting projects you could be a part of - Helping a fast-growing company improve their user onboarding experience, Helping a neobank startup build a set of features for its MVP, Helping an insurance company become an innovation-friendly space amongst others
Social Sector projects (We work extensively in the space of SRHR, WASH, Infectious Diseases & Education amongst others) you could be a part of - Redesigning the TB patient experience to improve self-management & adherence, Helping wives of migrants with family planning, Enabling the youth to choose condoms over pills amongst others
Complexity inhibits action across both social and business problems. Simplifying complexity demands clarity at both the macro and micro level of a problem. Design thinking helps us see the macro picture while behaviour design helps us see the micro, zoomed-in picture. Thus, we at TinkerLabs merge design thinking with behaviour design to solve complex problems.
While our team of design researchers, behaviour designers and business designers unravel complexities to arrive at a variety of desirable solutions, we also hold the responsibility to make them usable for the user and simple for implementation. With this intention, we are seeking a concept developer to develop and detail out desirable concepts.
The role of the Concept Developer will include:
Detail design of interventions across tangible products, visuals, services and digital interfaces.
Simplifying design for implementation by addressing stakeholders' needs & challenges
We request you to send us 1-3 pieces of work that capture your experience in the above. We would like to see how you developed a variety of desirable solutions for a particular challenge, and the journey of each solution to detail design & feasibility. Along with including the users for the solution, please also include who the stakeholders for implementation were/are and how you simplified the solutions for implementation. We are after all a design thinking consulting firm and our human-centricity extends from the users to all our stakeholders and partners.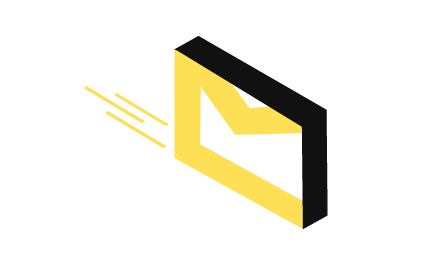 thank you
We will get back to you soon!