Business Landscape Analysis
We start with a broad overview of business landscape, scouting for potential causes and opportunities, and gradually convert business challenges into design briefs.
With these open-ended creative briefs in hand, we launch into Design Thinking sprints leveraging on our human centered, multidisciplinary, and experimental approach, to develop innovative solutions.
Once these solution options are on table, we look at them again through the business lens, select the ones with maximum impact and differentiation, and develop implementation plans in collaboration with client teams
Business Process Design
Tension between efficiency and employee experience? We help you fix it
People in business organizations have long been adapting to business processes. How about designing processes that adapt to users! We can help you bring human centricity to your business operations- offering increased flexibility and ownership to workers, enabling them to take charge of work plans and policies, and respond better to critical events. As a result, the organization can expect higher rates of compliance, and improved experience for end customers.
Customer Experience Design
We help you unlock business value by crafting delightful experiences
Good products/services often under-achieve their potential due to sub-optimal usage experience. Very often, it isn't the core product/service itself that's an issue, but the peripherals attached which need an overhaul. In the Customer Experience Design service, we focus on bringing delight to your customers by improving their end-to-end experience. We do so with methods like Customer Journey Mapping, User Personas and Scenarios. As a result of this service, the business can expect to see improvement in sales, adoption, loyalty, NPS scores etc. as the case may be.
New Product/Service Design
We help you design solutions to serve unmet, unsaid market needs
If you have a hunch for a new offering but are finding it hard to put your finger on the exact product/service needed, this service is for you. We help businesses conceptualize new products/services that
Tap into unsaid unmet market needs, and
Leverage on the company's strengths. It can help plan for expansion/diversification with reduced risk.
We do so by first developing fresh insights with our unique blend of qualitative user research, business landscape analysis, and design research; and leveraging methods like co-creation and smart experimentation to design and validate new product/service concepts.
Social Impact Program Design
We help you build human experiences for improved impact
World over, Design Thinking is emerging as a potent methodology in the social impact space. At TinkerLabs, we leverage some key principles of design for developing creative and sustainable solutions to social challenges
Human-centric and participatory approach to build on the intelligence of local communities and allow high-impact solutions to bubble up from below
Visualization and storytelling to build shared understanding and enable collaborative ideation with multiple stakeholders
Iterative prototyping to uncover potential implementation challenges that often arise due to broken systems- lack of infrastructure, communication networks, literacy etc.
Design Audit
Let's figure what design thinking can achieve for your business
From customer centricity to backend process efficiency and adherence, figuring next gen technology solutions to breaking functional silos, Design Thinking has the power to achieve a lot for your business. However, it may not always be evident where and what value we should target to unlock with it. For that, we have our design audits. If you have a hunch about what Design Thinking can do for you, let's talk!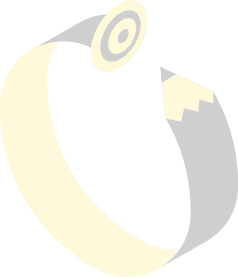 Differentiated Solutions
Novelty is a natural outcome of Design Thinking. We don't simply recommend best practices, but instead focus on creating differentiated solutions for you.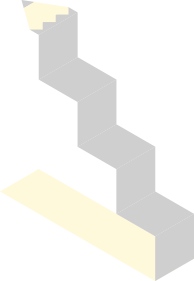 Measurable Business Impact
You can expect a steady focus on delivering business value from us. And depending on the nature of project we choose appropriate metrics like Time To Market, NPS, SROI etc. to quantify our project outcomes.