In Jan 2015, Infosys went loud about its focus on Design Thinking. In multiple news channels and press articles, Vishal Sikka spoke about training 30,000+ employees on Design Thinking.
This definitely made other IT Service giants such as Tech Mahindra curious about Design Thinking. Tech Mahindra went around speaking with industry experts, consulting companies, academicians trying to understand "What Design Thinking is" and "Why is it relevant to them". One of these interactions that leaders from Tech Mahindra had was with TinkerLabs.
TinkerLabs approach:
Right from the time, Infosys started talking about Design Thinking and their focus on it - we started doing our research on:
What are the big changes IT industry is going through

What are the challenges IT service companies are dabbling with

What are some of the attempts that the industry is making using Design Thinking

Why and How did non-IT companies facing similar challenges adopt Design Thinking in the past
Hence, on the project from Tech Mahindra, we were not only geared up to demonstrate our expertise on Design Thinking but also our thorough understanding from the field of IT & why Design Thinking is critical for IT firms.


Meenu Bagla
Vice President Marketing, Tech Mahindra
TinkerLabs simplified the whole Design Thinking philosophy for us with relevant examples and exercises; and helped the team clearly define how it should manifest across our marketing channels. In a span of 2.5 hours, that was a lot achieved!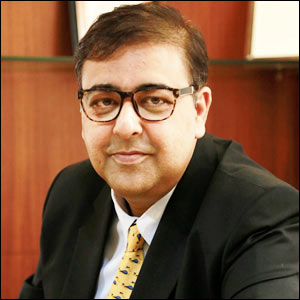 Indraneel Ganguli
Global Head Marketing, Tech Mahindra
I know many design agencies who are great at product design but making sense of Design Thinking in the business context is not everyone's cup of tea. And that's where I think TinkerLabs did a great job. Through our engagement, we were able to visualise the evolving business landscape clearly and figure out how our brand as an experience focused IT company needs to evolve in sync with that!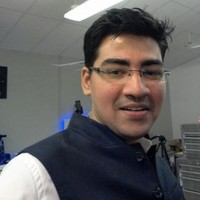 Vikram Goel
AVP & Client Partner, Tech Mahindra
For an Innovation project, we were relying heavily on Business Research. After multiple attempts at designing the new service, we decided to collaborate with TinkerLabs as our Design Thinking consultant. Through design research they were able to help us validate some of our solutions, negate some and refine the results. All this in just three weeks!

What happened on ground:
This was not a pure play: help me "Learn Design Thinking" project. We designed a complete learning journey for Tech Mahindra which started with a two hour session on Design Thinking with some leaders. This session helped leaders visualize what Design Thinking could do for them.
We then collaborated with them to:

Identify functions where Design Thinking could deliver immediate value

Identify champions who would drive Design Thinking internally (from a learning standpoint and project execution standpoint)

We designed and delivered function specific experiential Design Thinking workshops (pre-sales, consulting, delivery etc.)

We designed and shared a toolkit (reference guide) to help participants of the workshop apply Design Thinking on their ongoing projects
What did we achieve:
Within a span of 4 months, we were not just able to kickstart the Design Thinking journey for Tech Mahindra but also take it to an auto-pilot mode where they now have internal champions training teams on Design Thinking and enabling project teams to apply Design Thinking on relevant ongoing projects.
Highlight of the project:
User-centricity and customer experience became such a critical piece within Tech Mahindra that a few months into our project they rebranded their company tagline from:
"Connected World, Connected Solutions" to "Connected World, Connected Experiences"